Fraser Johnson and Catherine Nay delivered some equipment to a school in Mexico and proved that little things can go a long way.
Laugh Live Learn Play
"I want to thank you both and the Rob Stephenson Trust for the kind donation of sports equipment. The state of emergency at our school following the earthquake has just ended. As soon as they returned, our students took out the bibs and footballs and organised a tournament. They invited the teachers to attend, and everyone had a great time. Both the children and the P.E. Department at our school would like to thank you from the bottom of our hearts for your donation and kindness. A thousand thanks! I have attached some photos from our little tournament. Thank you again, so much!!"
Escuela Primaria Veracruz del Estado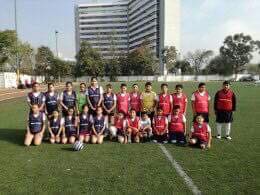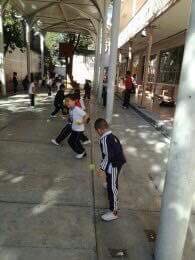 Alex Baker and Kristen also delivered some equipment to Mexico for the Rob Stephenson Trust!
They sent us some pictures once the school had been rebuilt they were very grateful:
"THANK YOU SO MUCH FOR ALL THE THINGS YOU BROUGHT TO MEXICO FOR NUESTROS PEQUEÑOS HERMANOS.
They play a lot of team sports, so they will be very useful."
Fernanda.