The Rob Stephenson Trust have recently donated a box of rugby balls, bibs, whistles, pumps and more for the Delhi Schools Rugby project for the less privileged.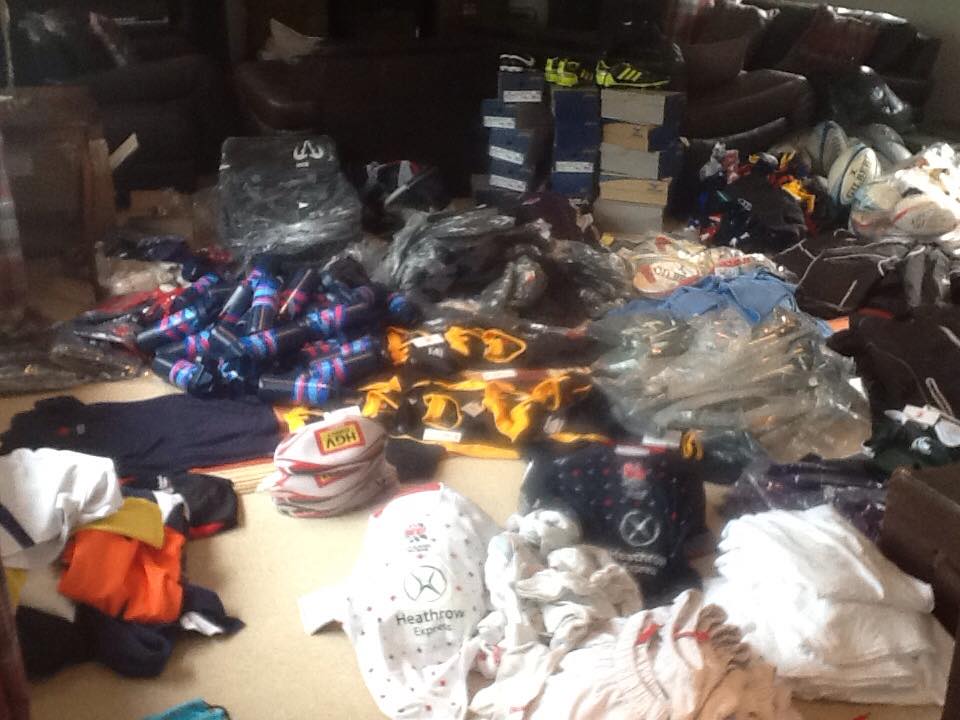 A few weeks ago Alex Murphy posted a story about the Delhi Hurricanes and their schools project. The project helps children in schools in poorer areas of Delhi enjoy the beautiful game of Rugby Football Union. In the story he asked for donations of kit. The picture above shows Alex's lounge in Manchester absolutely full to the brim with kit, balls, boots, bags, pumps, bibs, tag sets etc etc. Over 1000 items have arrived. The challenge now is for Sally Pettipher and Alex to carry on board their flights all the pictured kit.
The Rob Stephenson Trust are delighted to be able to help donate to such a worthy cause and wish Alex and Sally the best of luck on their journey to deliver the items.  We look forward to hearing the story and seeing some pictures soon.