When:
2018-08-12T00:00:00+01:00
2018-08-13T00:00:00+01:00
Where:
River Spey Scotland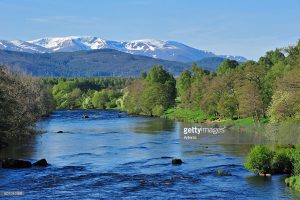 On the 12th of August, our group of 8 will be hiking and canoeing the entire length of the River Spey. Canoeing Scotland's fastest flowing river, through stunning highland wilderness, down rolling rapids, with ospreys and otters – we are beyond excited.
Our journey will start at Luib Chonnal bothy, where we will spend the first night. From there, we will hike to Loch Spey and begin the first section of the river on foot. We will be accompanied by Clare Balding on our first day of hiking, for her Radio 4 program, Ramblings! After 2 days hiking, we will reach Lochain Uvie, where we will put in the canoes, and start our 135km paddle to the North Sea.
We are doing this challenge for a very special charity. The Rob Stephenson Trust was set up in memory of our friend, Rob, who had his life taken from him far too soon. His family set up this brilliant charity to donate sports equipment to developing countries across the world, allowing children everywhere to carry on Rob's passion for sport. Kit has so far been sent out to Sri Lanka, Malawi, Mexico, and Kenya, to name a few.
We are sharing our journey in the hope of raising money for Rob's charity, to support the fantastic work that this Trust does. It is such a brilliant cause, and one that is very close to our hearts.
We hope you enjoy following our journey.
Thank you, from Cam, Charlie, Chloe, George, Louisa, Pip, Sam, and Suz