When:
August 30, 2020 @ 10:00 am – 7:00 pm
2020-08-30T10:00:00+01:00
2020-08-30T19:00:00+01:00
Where:
Malton & Norton RUFC
The Gannock
Malton
YO17 7EY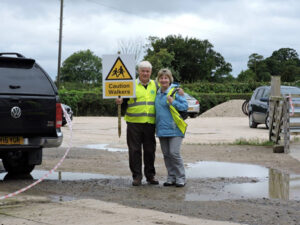 Presidents Walk 10km
Sunday 30th August
Adults £10 children under 18 free
Meet at The Gannock for 10.00am start
Free Half-way House
BBQ and drinks will be available at the club
It is a great honour for me to be asked to be President of our great club at Malton RUFC. My spin on this is to continue the great giving nature of rugby. In my opinion events are about coming together, sharing each other's company and if in doing that we raise funds, brilliant. We are arranging a walk to get everyone together and start to build the camaraderie for the new season, whenever that starts. It's a great time to get the various age groups and seniors together. The walk, subject to Covid restrictions, will start at the club and finish at the club covering approximately 10 km. The route will take us out to Broughton and return via Castle Howard road via footpaths and bridleways where possible. There will be a BBQ and a bar open for social distance drinking. Entry is £10 for adults and children under 18 are free, a half-way house will provide drinks and a possible return home for those only wishing to do a short walk.  Any funds raised will be distributed evenly between the club and the nominated charities. Put the date in your diaries!
In support of M & N RUFC and Rob Stephenson Trust and Tom Parsons Trust
Please come and join us – everyone welcome
Cheers
Stevo