When:
September 7, 2019
all-day
2019-09-07T00:00:00+01:00
2019-09-08T00:00:00+01:00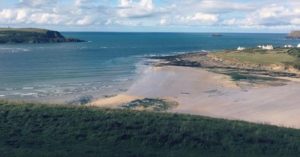 In September I will be taking on the challenge of completing 75 miles of the North Cornish coast path in a long weekend.
The North coast of Cornwall is stunning and I have been so lucky to grow up with it on my doorstep, the coast path is a fantastic place to walk but it also very hilly and parts of it provide some challenging terrain. I will be starting in Port Quin and finishing in St. Ives.
I am raising money for two charities that are very important to me and that do fantastic work – The Eve Appeal and The Rob Stephenson Trust. If you would like to donate and help support the brilliant things that these charities do then you can do so here.
Thank you!
Emily 🙂